Community ~ Excellence ~ Fun
2017-2018 Regular Schedule
Information about cancelled classes
due to weather will be posted here.
Currently, all classes are in session.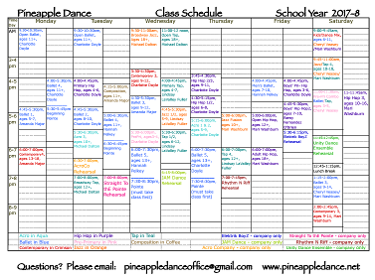 REGISTRATION
Our school year starts in September. For ongoing enrollment please email us and we will be happy to assist you!
All new students will need to complete the 2017-2018 Waiver (pdf) and the registration form for New Students (pdf).
Walk in classes for adults class are $15.00
MUST be 18 or older.
SAVE THE DATE
ANNUAL SHOW
SPACE: THE FINAL FRONTIER

June 10, 2018 - 4 PM
Academy of Music, Northampton
Dress rehearsal June 9, 2018
ANNOUNCEMENTS
January NEWS
This month's theme is: "Plan to meet your goals"

We will have classes on
January 15th, 18th, 19th, 22nd
No morning classes on
Wednesday, January 17th
REMINDERS!
Winter weather is upon us!

If you are questioning if classes are cancelled due to weather: please check your email. When we cancel class, we send out an email as well as post on the main page of this website!


Monthly tuition is due by the 10th.
Cheryl is here during the first full week of the month to help you with any questions on your account.

Yearly tuition 2nd payment is due by February 26th, 2018.
Overdue tuition will result in a $10 late fee.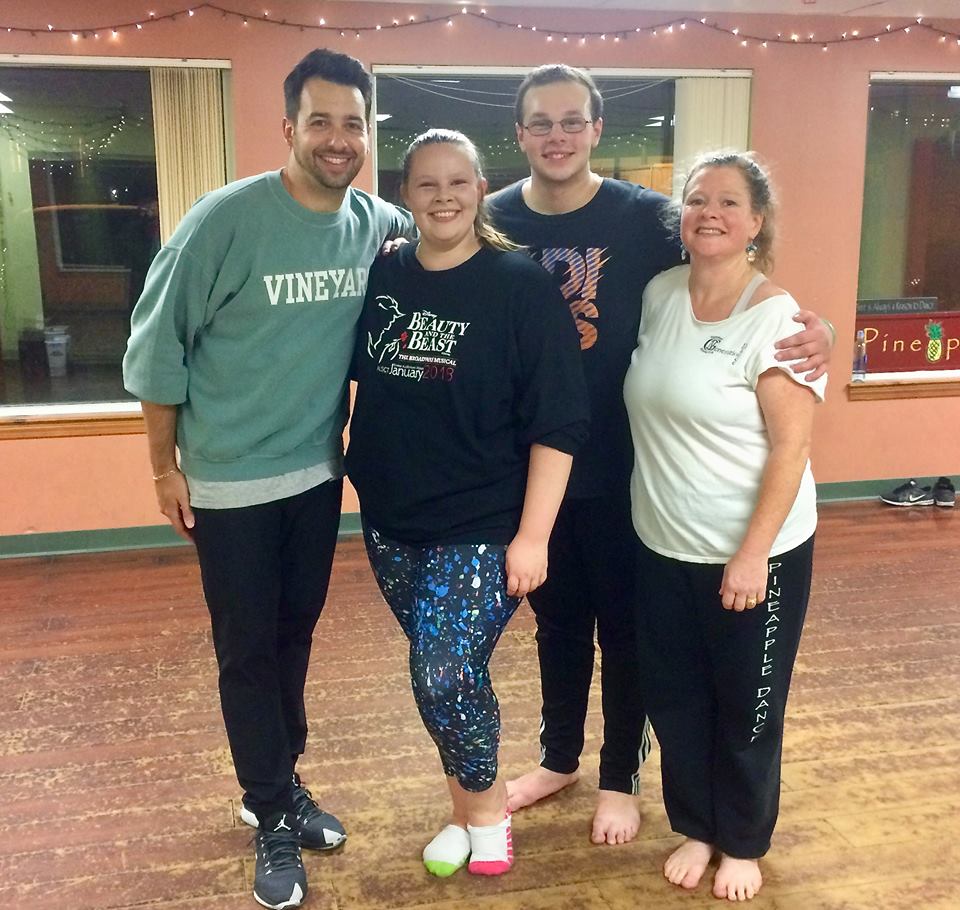 Many thanks again to Nick Anthony for the
fabulous master classes!!!!!