Community ~ Excellence ~ Fun
CLASS SCHEDULE
February Vacation:
No classes February 20-25th due to school vacation.
Classes resume on Monday, February 27, 2017.
Monthly Tuition:
Due by February 11
March 11
April 8

Half-Year Tuition:
Due by February 28

Cheryl is here during the first full week of the month to assist with tuition payments and answer any questions about your account.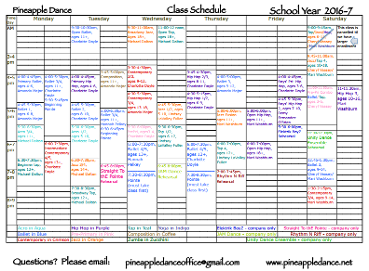 NEWS
SNOW DAY!
Since there is no school or classes tomorrow, February 9th,your homework is to go watch Broadway movies.
There are many on Netflix and Hulu and remember to check your local library!

Happy Snow Day! Stay safe and warm!
WINTER SHOW
January 15, 2017 - 2pM
Academy of Music, Northampton
Dress Rehearsal

January 14 at 1:15 - 4pm
Filming allowed during dress rehearsal
Last chance to order a DVD of the show
Performance
January 15 at 2pm
Tickets on sale for $15 starting December 19th through the Academy of Music Box Office
We strongly encourage you to purchase your tickets a head of time so we can start the show on time the day of performance
Tickets at the door on January 15th before the show will be $16.
No filming will be allowed during the show
Order your DVD of the show at the school January 2nd-January 13th for $10. You will also be able to order them at dress rehearsal on the 14th.
For more information please see this detailed PDF and email us if you have questions: pineappledanceoffice@gmail.com
All costume pieces borrowed from Pineapple must be returned by

January 31st

! Things ruined or not returned by the date will result in a $30 charge on your account.