Updated 2/9/2016
______________________________________________________________
February Vacation:
N
o classes -
2/15/16 through 2/21/16
__________________________________________________________________________
Latest News
~ Spring Semester Starts February 1, 2016
~ Performance:
A Tribute to Swan Lake and Premiering:
Carnival of the Animals
Academy of Music, January 30, 7pm
~ Summer Camps
Ballet Intensive - June 27-July 1
Kids' Dance Camp - August 15-19
Dance Intensive - August 22-26
~~~~~~~~~~~~~~~~~~~~~~~~~~~~~~~~~~~~
Trying a new class,
a new style?
Got nervous in it?
We all need a couple of weeks to settle in, find what is right for us, which class will both inspire and challenge us in the best ways. All the faculty have YOUR BEST INTERESTS in mind when we make suggestions and encourage you to persevere in something new.
You will need to try a new class more than once to determine if it will be right for you.
Please give it some time!!
WE all want YOU to be happy!


~~~~~~~~~~~~~~~~~~~~~~~~~~~~~~~~~~~~




The Theme of the Month
for February is:
Commitment
Spring Semester is starting and we want to know what you are committing to. Are you working on better communication, organization, fitness, clarity? Let us know in classes and on our Facebook page!!!!
Let us know on
Facebook
!
We support all you do to make yourself and your community better!!!!
~~~~~~~~~~~~~~~~~~~~~~~~~~~~~~~~~~~~
Join the conversation on our vibrant Facebook page! Click here:
~~~~~~~~~~~~~~~~~~~~~~~~~~~~~~~~~~~~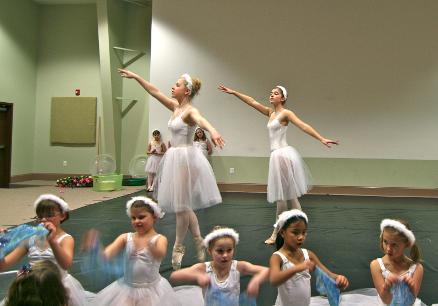 "A Tribute to Swan Lake", our annual Ballet concert
Want to REGISTER for classes?
It's EASY!!!:
NEW STUDENTS ARE
ALWAYS WELCOME!!!
Enrollment is ONGOING!
Come in and try a class,
at any time!!!
Come take your classes, fill out the paperwork and write a check or pay cash for tuition. That's it!!!
DANCE with us!!!
~~~~~~~~~~~~~~~~~~~~~~~~~~~~~~~~~~~
Our Community Has A Lot To Say
"Charlotte...welcomes students warmly, accepting all levels and types of kids...[fostering] an environment.... that is safe in terms of body image and beauty, a rarity in dance schools" - Jennifer Fabrizi
"Charlotte is the best kind of teacher- fun, compassionate, and knowledgeable!" - Remy Fernanzez- O'Brien
"[Charlotte] is exactly what you want in a teacher- creative, inspiring, and always positive."- Gavin Andresen


Pineapple Dance is:
Community! Excellence! Fun!
We are a school where all learners are welcome to participate. Our incredible faculty will guide your progress with love and encouragement, challenge and inspire you, and help you reach your goals.
~~~~~~~~~~~~~~~~~~~~~~~~~~~~~~~~~
The Pineapple Dance Approach Enriches Lives
Our goal and our passion is to empower everyone

to explore their love of dance by:

maintaining and encouraging an atmosphere
of community and dance training excellence.
The benefits of dancing at Pineapple Dance include:
Community

Dance Excellence

Self Confidence

Increased Fitness

Fun
Come in for a Free Class.
Bring your child, bring a friend.
See how dancing can change your life.
~~~~~~~~~~~~~~~~~~~~~~~~~~~~~~~~