Jr. Elektrik BoyZ
This past year we were so impressed with our younger hip hop boys, we decided to create a new performance group for them.
So, please welcome the Jr. Elektrik BoyZ!!!
This group is available to perform for benefits, fundraisers, concerts, and community events. For booking, please contact Charlotte Doyle at pineappledanceoffice@gmail.com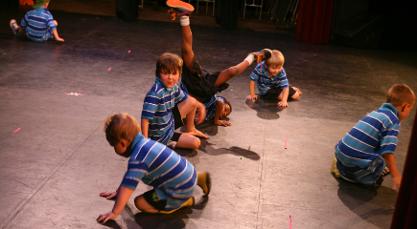 Artistic Director: Charlotte Doyle

Rehearsal: Fridays 5:15-5:30pm
Rehearsal is required above and beyond the regular classes the boys attend, as it is the time to practice their routines and prepare for performances, etc.


Dues: $25 for the semester
These dues, which span the entire 5 month semester, go towards costumes, advertising and further education of the BoyZ.