Ballet
This technique is the basis from which many other dance forms have evolved; it is the solid base upon which a strong,
flexible and versatile dancer builds. We highly recommend that any dancer, who wishes to achieve major improvement
and possibly go professional, include ballet in their schedule. The syllabus we follow here at Pineapple Dance is a cross of
RAD (Royal Academy of Dance) and Balanchine (his version of Vaganova). We believe that the dancer who is exposed to
more than one syllabus will excel further.
Children's classes build towards the upper level by establishing class etiquette. We teach how to work in a group, with a partner,
and to gain self confidence by being valued, learning new material, and competing only against oneself. Very young children's
classes will introduce these concepts through games and other fun variations, while being active and creative.
Classes for students ages 16 and up will follow the standard format of barre and center work. Our focus in all classes is correct
alignment, broad vocabulary, performance quality and personal growth. Above all, the sheer joy of dance is paramount.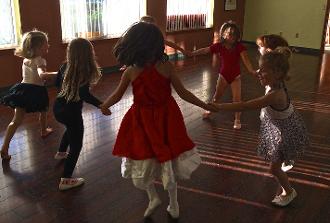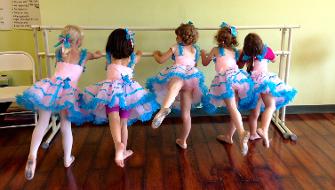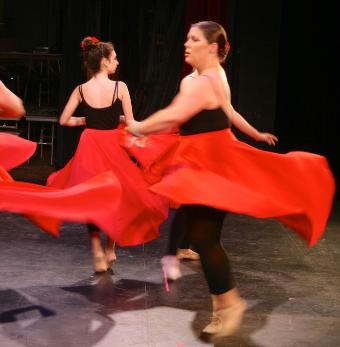 Ballet Schedule
Pre-Primary Dance (PrePri), ages 3-4
Mon 6:15-6:45pm - Charlotte Doyle
Wed 5:30-6:00pm - Charlotte Doyle
~
Primary Ballet, ages 4-6
Mon 4:00-4:45pm - Amanda Major
~
Ballet 1, ages 6-8
Mon 4:45-5:30pm - Amanda Major
~
Ballet 2, ages 8-10
Tue 4:45-5:30pm - Charlotte Doyle
~
Ballet 3, ages 10-13
Thu 5:15-6:00pm - Charlotte Doyle
Sat 12:00-12:45pm Cheryl Veasey w/Mari Washburn
~
Ballet 3/4 with pre-pointe, ages 11-16
Mon 4:00-5:30pm - Charlotte Doyle
~
Open Ballet, ages 16+
Wed 6:00-7:30pm - TBA
and / or
Thr 6:00-7:30pm - Charlotte Doyle
~
Pointe, (must take ballet class first)
Wed 7:30-8:00pm - TBA
Thr 7:30-8:00pm - Charlotte Doyle
COMBO CLASS:
Tap/ Ballet, ages 3-5
Sat 11:45-12:45 - Cheryl Veasey