Elektrik BoyZ
The Elektrik BoyZ are a youth hip hop crew that grew out of Pineapple Dance's awesome boys' classes. These amazing kids maintain a weekly rehearsal beyond their regular dance classes and work diligently as a team. The EBZ's have performed at Amherst's Winterfest 2012, Amherst Block Party 2014 and 2012, Amherst Halloween Party at the Bangs Center 2013, and at all the Pineapple Dance school shows. EBZ repertoire includes pieces by Nick Anthony, a professional dancer/choreographer from LA, Mari and Charlotte, as well as work created by the crew themselves. They were asked to both perform and teach at the Pioneer Valley Montessori School in Springfield, MA and are available to perform at benefits, fundraisers, schools, and events for the community. For booking, please contact Mari Washburn or Charlotte Doyle at pineappledanceoffice@gmail.com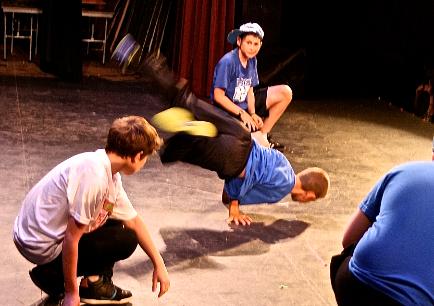 Elektrik BoyZ
Artistic Directors: Mari Washburn & Charlotte Doyle
$25 Dues: This 5 month dues goes towards costumes and other fees associated with the crew, props, and performance venue rental.
Weekly Rehearsal on Fridays 5:30-6:00pm. All members must enroll in at least one dance class (please see "schedule and tuition"). All members MUST attend the weekly rehearsal. Dedication, consistency and communication are highly valued; if a member is unable to make rehearsal, then an email, text or phone call is required.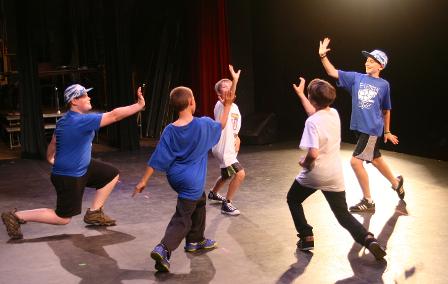 The Elektrik BoyZ performing at the
Hot Chocolate Run for Safe Passage
Northampton, MA on December 7, 2014: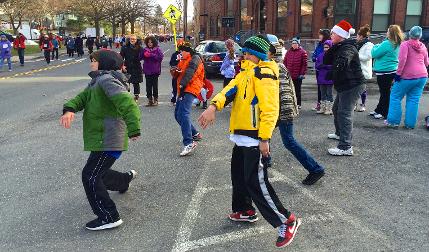 Upcoming Events for The Elektrik BoyZ
~ More dates posted soon! Please check back for details!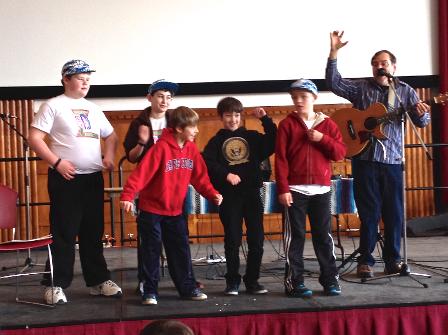 Please like us on our Facebook page
by clicking the button below: