Fitness at Pineapple Dance
Pineapple Dance is committed to lifelong fitness. So, we have opened our studio to qualified fitness instructors to teach various fitness classes during the day and on the weekend. Right now we are offering Dance Fitness, but stay tuned! Coming in the near future we will build on this base with many different forms of fun-based exercise classes for all levels, from beginner to experienced. Keep checking in to see what's new with our fitness offerings!
All of our adult dance classes will help you get and stay fit!
Please come in and try a class: Hip Hop, Ballet, Jazz, Tap - find what suits you best and stick with it!
We want you to be happy with your health and enjoy staying healthy!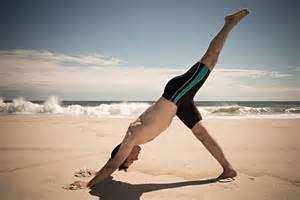 Dance Fitness
A combination of yoga, conditioning, aerobics, jazz and hip hop!! This class is super fun, and a great work out. Aliza will have you sweating and smiling by the end of class.
All levels and abilities are welcome and Aliza will happily help and guide you.
Join in and get FIT!!!
Mondays 6:30-7:30pm
Aliza Micelotta