JAM Dance
JAM Dance is our Junior Dance Company with the goal of giving students between the ages 10 and 17 a chance to take their dancing to the next level. Based in a variety of styles, including Contemporary, Jazz, and Hip Hop, this is a great opportunity for junior dancers to experience what it means to be in a dance company and have fun too! In this group students will have a chance to work on their technique, stamina, muscle memory, flexibility, and knoweledge of dance, all while increasing their communication, creativity and mindfulness of the community.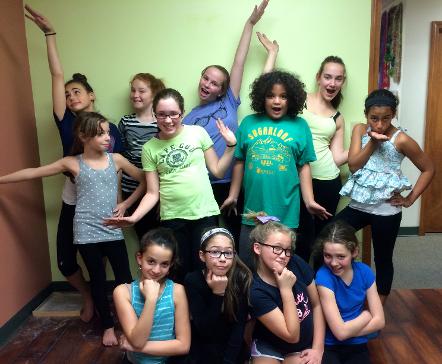 Up Coming Performances:
~ More information soon - please check back regularly!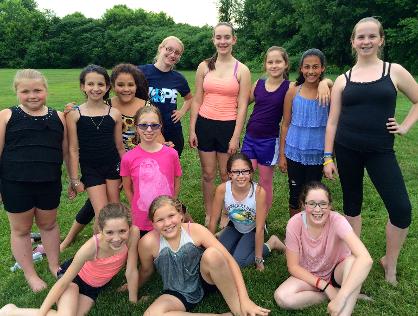 Rehearsal Schedule
Wednesdays 6:45-8:00 pm
For booking, please contact pineappledanceoffice@gmail.com
Please like us on our Facebook page by clicking the button below:
JAM Dance performing at the
Hot Chocolate Run for Safe Passage
Northampton, MA on December 7, 2014: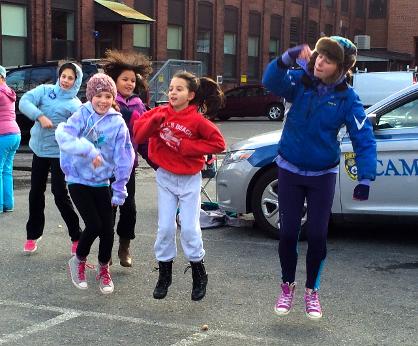 Directors: Aliza MIcelotta & Charlotte Doyle

Dues: $25 per Semester
This money goes toward costumes, space rental for performances, and further education of the company members.
We aim to fully educate our company members in team/company etiquette, positive communication skills, creativity, choreography and appreciation for our community that supports us!
JAM Dance members

at Six Flags, on
National Dance Day!