About Master Classes
Master Classes are extra classes taught by experts in the field. We are very proud to be able to bring these talented, knowledgeable and exciting dance instructors to you!! These special opportunities to learn from top dancers and choreographers should NOT be missed! Please join us for all the wonderful guests that Pineapple Dance will bring to you!
Why Master Classes
Diversity
Bringing guest teachers to our school helps us to provide more diversity in both the instruction and the dance style. Our faculty have our own unique styles, and although we work very hard to stay current, every teacher has something a little different to offer. Trying new styles helps us (students and teachers) to be more versatile.
Exposure
The only other way to study with these amazing artists is to go to New York City or Los Angeles or any of the big conventions that take place around the world, and these trips and conventions can be upwards of $500 a weekend to attend. You get exposure right at your home school for only $25!!
Excitement
Having the opportunity to work with national and international greats is such a special and fun event! Both the students and the faculty benefit from the master classes, because the excitement spreads throughout our school, infusing everyone with energy and passion for dancing!
Improvement
We can't help but improve when learning from a master teacher. Often times, we'll hear them explain something that just clicks in our understanding of a concept, or, in the teacher taking a personal interest in us, we work harder to demonstrate our appreciation for their time and expertise. Taking a master class will also push us out of our comfort zone: forcing us to get over our fear of something new or of making a mistake. Growth involves changes.
Networking
If you or your child is thinking of a career in dance, then master classes will be crucial to your education. As Pineapple Dance grows, we will be bringing more experts in to work with you, but we will also be attending conventions and performances to further our learning and broadening our artistic horizons. Making connections with these experts in the world of dance will propel your growth as a person and an artist and provide you with further opportunities in the future. Don't miss out!!!
AUBREY CHEEK - AUGUST 13, 2016
~ Tap Dance from NYC
Nick Anthony - January 4, 2015
~ Hip Hop, from LA, CA
Nick Anthony - October 20, 2014
~ Hip Hop, from LA, CA
Alicia Monaco & Nick Anthony - July 26, 2013
~ Tap, from Hamden, CT & Hip Hop, from LA, CA
Nick Anthony - July 16, 2013
~ Hip Hop, from LA, CA
Patrick Opran- April 13, 2013
~ Hip Hop, from NYC, NY
Leslie Feliciano- March 2, 2013
~ Hip Hop, from Broadway Dance Center, NYC, NY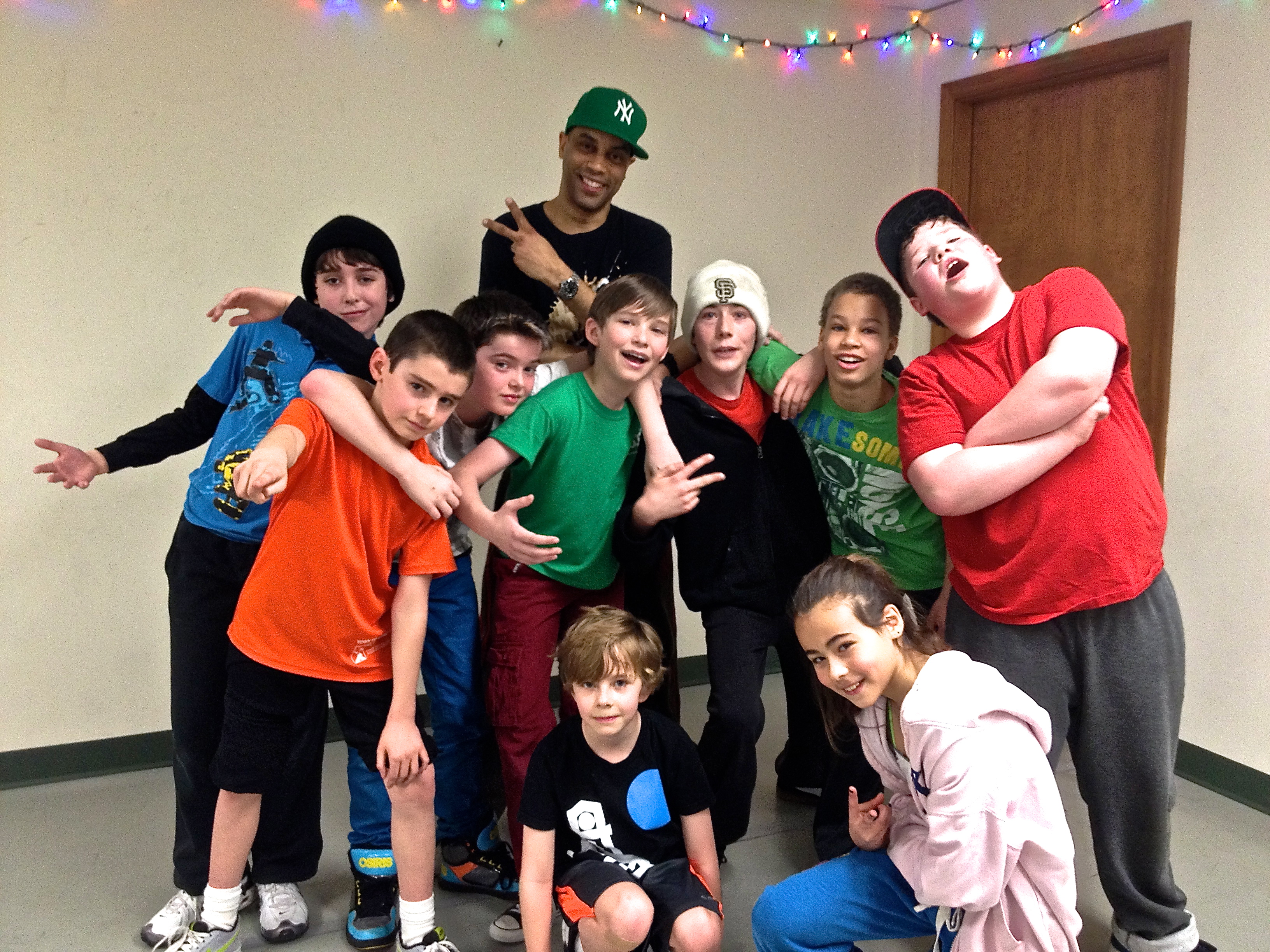 Nick Anthony- January 8, 2013
~Hip Hop, from LA, CA
Dha'Sean Serrano- September 17, 2012
~Hip Hop and Breaking, from LA, CA