Rhythm N Riff
Pineapple Dance is excited to have a tap troupe join the performance group line up! As one of the truly American born dance styles, Tap makes a come back in our social media! We are happily riding that wave with Rhythm N Riff, directed by Lindsay LaValley Fuller.
Stay tuned for more news.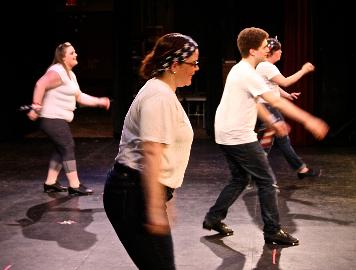 Director: Lindsay LaValley Fuller


Dues: $25 per semester
This money goes to costumes, space rental, and further education of the company members.
For booking please contact Lindsay at pineappledanceoffice@gmail.com