Our Amazing Instructors are Why Pineapple Dance is Such a Special School
All the faculty know that teaching is a truly awesome responsibility.
Our love for the art form and the students shows in the way we teach, creating a superior dance experience for all.
The quote below right, from Rhee Gold (a nationally renowned teacher, mentor, and lecturer) sums it up:
Faculty
Charlotte Doyle ~ Ballet, Contemporary, Hip Hop, Acro
Michael Dalton ~ Tap, Jazz, Acro
Lindsay LaValley Fuller ~ Tap, Jazz
Amanda Major ~ Ballet, Contemporary
Aliza Micelotta ~ Dance Fitness
Hannah Pelkey ~ Ballet
Cheryl Veasey ~ Combo classes, Ballet, Jazz, Tap
Mari Washburn ~ Combo classes, Contemporary, Hip Hop
"Remember that it isn't always about the movement or steps that you teach that matter most. It's more about being a positive role model who mentors, leads and teaches young people to be the best that they can be in dance and in life. Enjoy the journey."
--Rhee
This quote embodies part of our mission and all our faculty take our mission seriously; we aim to continually improve ourselves and provide the best instruction to all our students.
Charlotte Doyle
Owner/Artistic Director
Co-Artistic Director: Elektrik BoyZ
Co-Artistic Director: JAM Dance
Artistic Director: Jr. Elektrik BoyZ
Ballet
Contemporary
Hip Hop
PiDaCo member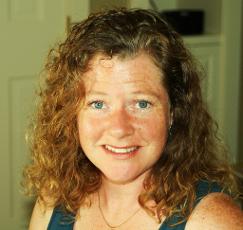 Charlotte E. G. Doyle began her training at the Connecticut Ballet, under the direction of Robin Welch and Robert Vickery. She was a member of the Junior Company, and toured New England in CB's numerous Nutcracker productions. After graduating from the Walnut Hill School for the Performing Arts, Charlotte received her BA in Dance from Mount Holyoke College.
While at MHC, Charlotte was honored with being chosen to represent her school at the American College Dance Festival, with her choreography The Place, and was a two-time scholarship student to the Bates Dance Festival. Charlotte has enjoyed learning from Lance Westergard, Trisha Brown, Ellen Sinopoli, Pam Lindsay, Debbie Poulsen, Therese Freedman, Jim Coleman, Peter Jones, Bebe Miller, Mark Taylor, Madame Darvash, Frank Hatchett, David Howard, Tekla Kostek, Violette Verdy, Finis Jhung, Mollye Maxner, Fritha Pengelly, Ruth and Noble Barker, and Lesley Makings. Currently, she studies with Teddy Forance, Chantal Aguirre, Noel Bajandas and other amazing stars every summer at the Generation IV Dance Intensive.

Professionally, Charlotte has performed with Mary R. Barnett's In Good Company, Feuer/Matheke, Sandra Kopell, Molleye & Kelly Maxner, Sarah Eley, Katrina Hawley, and Nancy Hughes. Charlotte has been teaching full-time since college, has been a guest artist at Yale University, the Chautauqua Institution, and the Boston Symphony's Days in the Arts program, which breaks down social barriers through arts immersion. Charlotte was a founding member of Ruth and Noble Barker's East Street Ballet, directing the Children's Program, the Adult Extension, and the East Street Youth Ballet Apprentice Company. Charlotte is very grateful for her experiences teaching at the Hackworth School and New England Dance Quarters.

Now, Charlotte teaches and directs Pineapple Dance, where everyone is welcome. She strongly believes that everyone can enjoy learning to dance, develop their artistic awareness, and learn to move correctly for their own bodies with strong technique.

Charlotte resides in North Amherst with her husband, Jon, their sons, Tommy and Geoffrey, two dogs, and two cats.
Michael Dalton


Tap
Jazz
Acro
PiDaCo member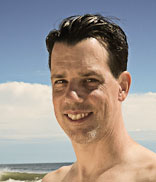 Michael began dancing when he was 10 years old. In 1982 he received the Chancellor's Award for Talent to University of Missouri - Kansas City and began his professional dancing career in 1983 as a dancer in Fiddler on the Roof. He performed on Broadway in Meet Me in St. Louis as lead dancer, toured nationally and internationally in 42nd Street and Sophisticated Ladies, and as Macavity in Cats. He danced at Radio City Music Hall in The Christmas Show and The Easter Show and appeared on TV in Night of One Hundred Stars II, The Irving Berlin 100th Birthday Special, and The Presidential Inaugural Gala for President George H.W. Bush. He teaches jazz, tap, ballet and acrobatics, as well as social dances, such as two-step, salsa and swing, creative movement dance based on Dance Education Laboratory's methods and a form of yoga dance called Journey Dance.
Lindsay LaValley Fuller
Tap
Jazz
Artistic Director: Rhythm N Riff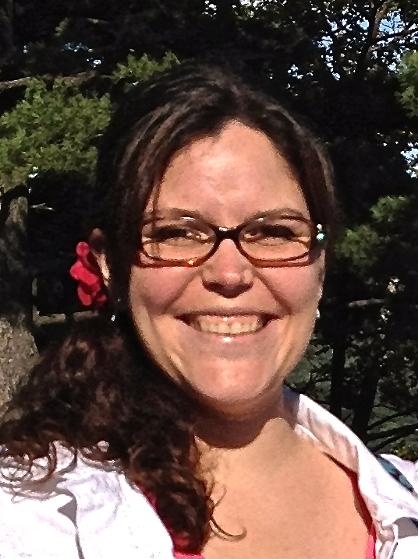 Lindsay has been dancing for 27 years. Besides Tap, Lindsay has also studied Jazz, Lyrical, Ballet and Irish Step dancing. She currently teaches Tap at Pineapple Dance, which she has been teaching for 15 years. Lindsay previously taught at CJ Studios of Dance in Chicopee with Charlotte Doyle for 3 years.
Lindsay competed with the Hackworth School of Performing Arts for 8 years. She competed in Tap, Jazz, Lyrical and many productions. She competed in Tap Solos, as well as with the dance company. She also competed in Dance Masters of America, American Dance Awards and Star Power.

Lindsay's philosophy on teaching is to have fun first and foremost. Dance is a way to connect with your community while sharing fun and passion for the arts.

Currently Lindsay lives in Sunderland with her husband, Jay, and their pets. When she isn't dancing she is the co-manager of Dave's Pet City in Ware, MA. Her hobbies include any kind of crafts, especially knitting and crocheting, as well as spending time with her very large family.
Amanda Major
Ballet
Contemporary
Composition
PiDaCo Member
Amanda Major is a graduate of Hampshire College, where she studied dance, and completed a beautiful and extensive project on teaching dance to young children. She resides in Belchertown.
Aliza Micelotta
Co-Artistic Director: JAMDance
Dance Fitness
PiDaCo member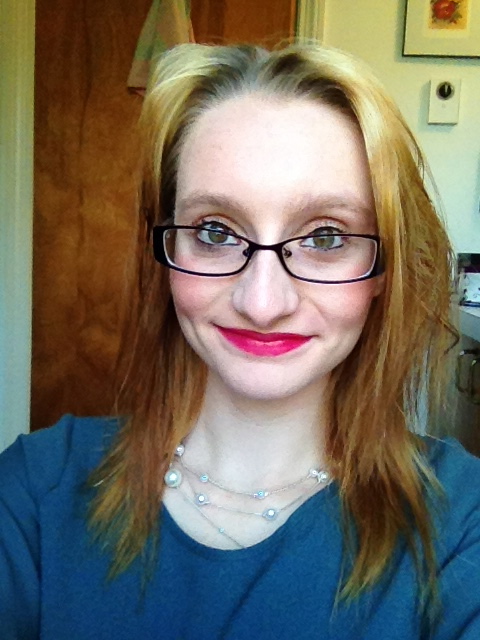 Aliza is the Dance Fitness instructor at Pineapple Dance. She began studying modern dance at the age of four. This is fourth year stepping into the teaching role at Pineapple Dance, but as danced with the school for years.
Aliza was a dancer in the Performance Workshop group with the Valley Dance Project for three years, 2004-2007. While in high school she danced and choreographed with the Dance Theatere Ensemble (DTE). She also choreographed and danced in the school musical Merrily We Roll Along. Aliza also held many roles in the Academy of Ballet Arts production of the Nutcracker for two years and acted as stage manager for the third year. Currently she is a member of the school's performance group, Pineapple Dance Company (PiDaCo).
"Dance is my life; there is no other way to describe it. I cannot imagine my life without dance. I use dance to communicate what I feel, as therapy, as a release and a break from the stresses of everyday life. Dance brings people together and asks them to use their bodies and minds differently. Through teaching dance I want to bring these experiences to others. While teaching technique and correct alignment, I want to create a safe, fun classroom for dancers to build a community and learn about themselves and each other."
Aliza is a student at the University of Massachusetts, Amherst creating a Dance Therapy program with the Bachelor's Degree and an Independent Concentration. When not dancing or in class Aliza holds jobs with the Resdential Academic Programs at Umass. She has two cats she loves dearly. Aliza is extremely excited and honored to be on the faculty at Pineapple Dance!

Cheryl Veasey
Combo Classes
Ballet
Jazz
Tap
Office Manager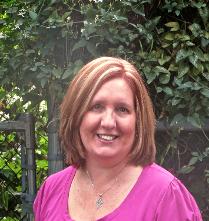 Cheryl began dance at the age of 10 at the Carol Butler School of Dance in Northampton, MA., studying Tap, Ballet, Jazz and Lyrical. Over the years there, she worked her way up from student to Class Demonstrator to Assistant Teacher and then to Teacher. Cheryl has performed in many shows as a dancer throughout Western Mass., as well as competed in several dance competitions. To further her dance education, she travels to New York, New Hampshire, Connecticut and Boston to attend dance workshops and conventions.
From September 1995 to June 2013, Cheryl taught Tap, Ballet and Jazz at New England Dance Quarters in Amherst, MA. While there Cheryl was responsible for many of the business duties of running a studio as well as very efficiently running the backstage at all the NEDQ shows. Cheryl has made a difference in the lives of so many dancers over the course of her working at NEDQ and is thrilled to see some of those friends here at Pineapple Dance.
Cheryl believes dance class should be fun and stress free. "Everyone learns at their own pace and should be proud of what they have accomplished in class. It brings me so much pleasure to watch as students learn the joy of dance!"
With her large family, Cheryl loves spending time with her son, Dale, her nieces and nephews, and all her relatives. Her hobbies are knitting, crocheting, crafts and creating headpieces and dance costumes. Cheryl has designed and produced many wonderful props for both performance and the classroom, enhancing the students' experience in dance. When not teaching dance or running the office at Pineapple Dance, Cheryl is the office manager at Superior Chimney Sweep, Inc. in Easthampton, MA. Cheryl is so happy to be teaching and to be a part of the Pineapple Dance family!
Mari Washburn
Combo Classes
Contemporary
Hip Hop
Co-Artistic Director: Elektrik BoyZ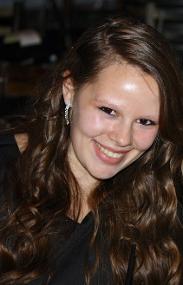 Mari started dance at the age of 5. She has performed in tap, jazz, hip-hop, ballet, Broadway and contemporary for 15 years. Mari has been an assistant teacher for 6 years now and is thrilled to finally have her own classes at Pineapple Dance. She was trained at New England Dance Quarters for 13 years and joined Hackworth School of Performing Arts for her junior and senior years, where she competed for 2 years. She competed in small, large and production groups throughout southern New England. While in high school, she attended various master classes, summer dance intensives and conventions taught by highly esteemed choreographers from California to New York.
She believes, "The act of surrendering your heart, body and mind to the music, defines dance."
Mari is now attending the University of Massachusetts Amherst, majoring in Animal Science and hopes to train service, therapy and/or seeing eye dogs. When she isn't in the studio she is cooking or choreographing. She also enjoys all things art and music related. You will most likely find her with headphones on or playing one of the many instruments she has learned over the years.