FACULTY
Charlotte Doyle, Owner & Artistic Director
Ballet | Pointe | Hip Hop | Contemporary |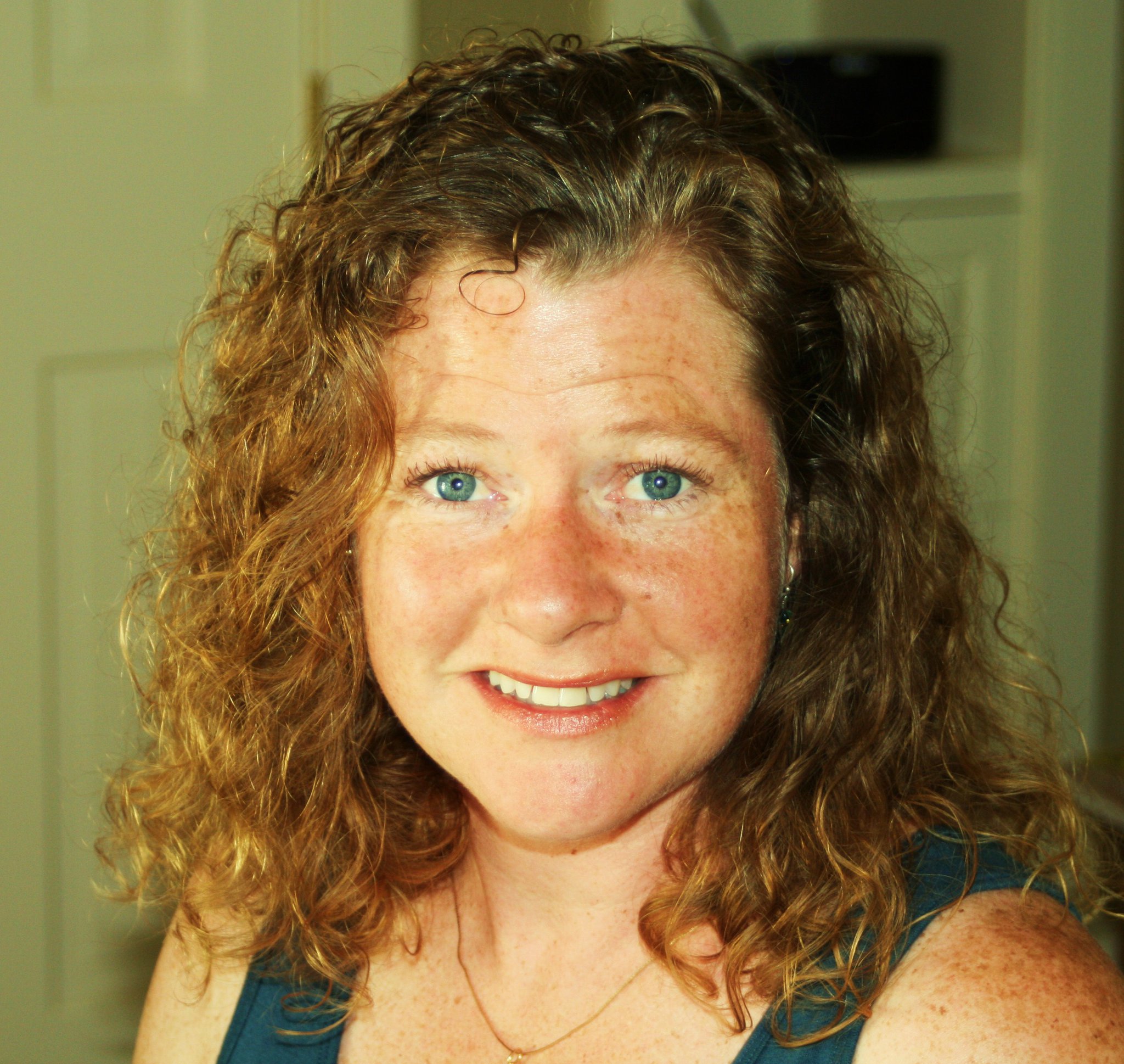 Charlotte E. G. Doyle began her training at the Connecticut Ballet, under the direction of Robin Welch and Robert Vickery. She was a member of the Junior Company, and toured New England in CB's numerous Nutcracker productions. After graduating from the Walnut Hill School for the Performing Arts, Charlotte received her BA in Dance from Mount Holyoke College.
While at MHC, Charlotte was honored with being chosen to represent her school at the American College Dance Festival, with her choreography The Place, and was a two-time scholarship student to the Bates Dance Festival. Charlotte has enjoyed learning from Lance Westergard, Trisha Brown, Ellen Sinopoli, Pam Lindsay, Debbie Poulsen, Therese Freedman, Jim Coleman, Peter Jones, Bebe Miller, Mark Taylor, Madame Darvash, Frank Hatchett, David Howard, Tekla Kostek, Violette Verdy, Finis Jhung, Mollye Maxner, Fritha Pengelly, Ruth and Noble Barker, and Lesley Makings. Currently, she studies with Teddy Forance, Chantal Aguirre, Noel Bajandas and other amazing stars every summer at the Generation IV Dance Intensive.
Professionally, Charlotte has performed with Mary R. Barnett's In Good Company, Feuer/Matheke, Sandra Kopell, Molleye & Kelly Maxner, Sarah Eley, Katrina Hawley, and Nancy Hughes. Charlotte has been teaching full-time since college, has been a guest artist at Yale University, the Chautauqua Institution, and the Boston Symphony's Days in the Arts program, which breaks down social barriers through arts immersion. Charlotte was a founding member of Ruth and Noble Barker's East Street Ballet, directing the Children's Program, the Adult Extension, and the East Street Youth Ballet Apprentice Company. Charlotte is very grateful for her experiences teaching at the Hackworth School and New England Dance Quarters.
Now, Charlotte teaches and directs Pineapple Dance, where everyone is welcome. She strongly believes that everyone can enjoy learning to dance, develop their artistic awareness, and learn to move correctly for their own bodies with strong technique.
Charlotte resides in North Amherst with her husband, Jon, their sons, Tommy and Geoffrey, two dogs, and two cats.
LAUREL ALLEN
Tap | Music Theater | Jazz | Primary | Dance Mix |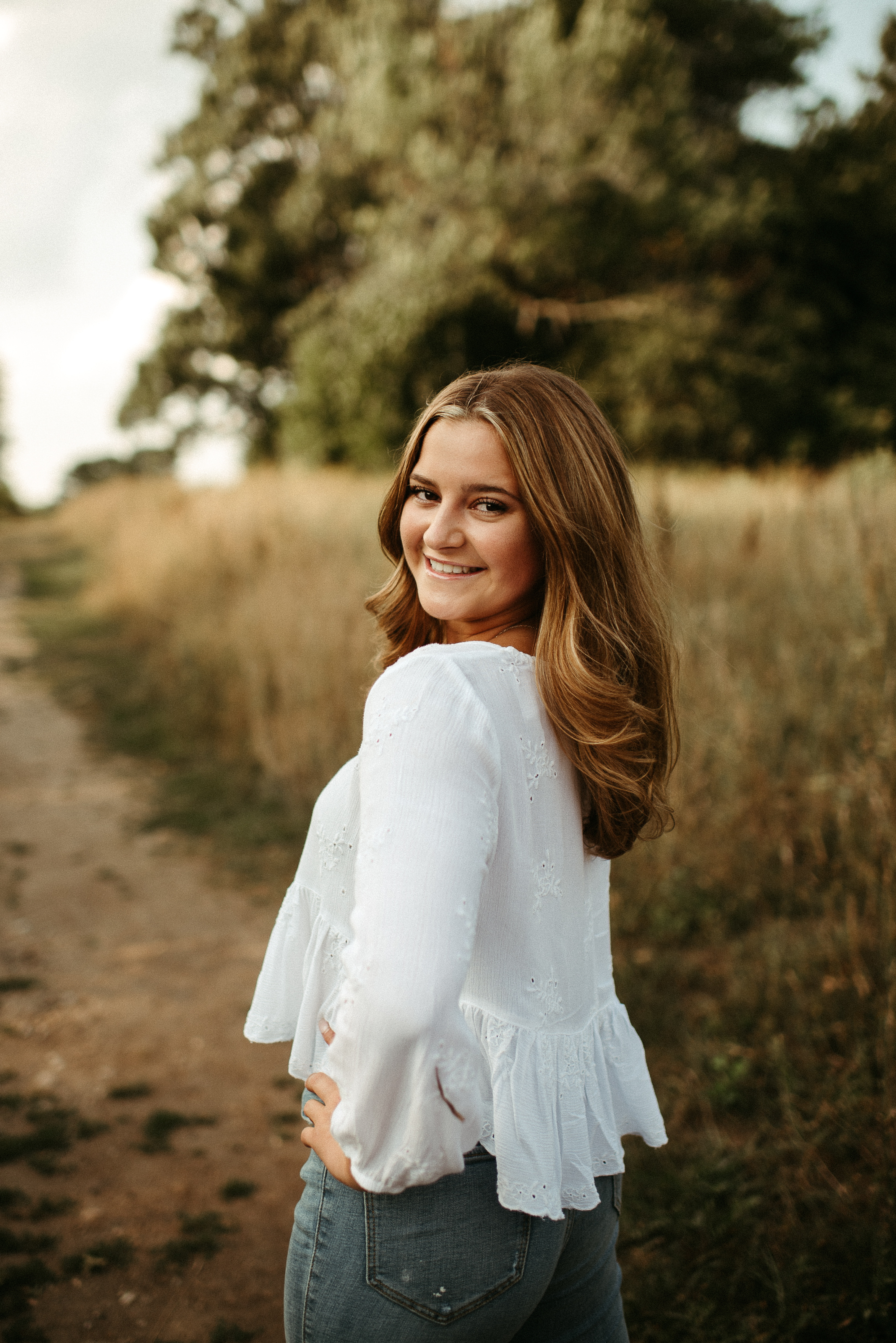 Laurel started dancing when she was three years old and hasn't stopped since. She received all of her dance education from Michelle Goodwin's School of Dance in Townsend, MA where she grew passionate about Ballet, Tap, Jazz, Hip Hop, Lyrical, Musical Theatre, and Pointe. Throughout her 15 years at MGSD, Laurel spent her time doing performances, attending conventions, and making lifelong friends who became family. She attended the Dance Teacher's Club of Boston's Dance Education Training Course and graduated in the summer of 2019. Since then, she has taught a variety of classes at Michelle Goodwin's School of Dance.
Laurel is currently studying Management and Public Health at the University of Massachusetts Amherst. She is a part of the UMass Tap Team and enjoys furthering her dance education while having fun. Laurel has always had dreams of sharing her love of dance with students and cannot wait to further those dreams at Pineapple Dance. She is so excited to meet new people and looking forward to the dance year ahead!
madison farmer
Mommy/Daddy & Me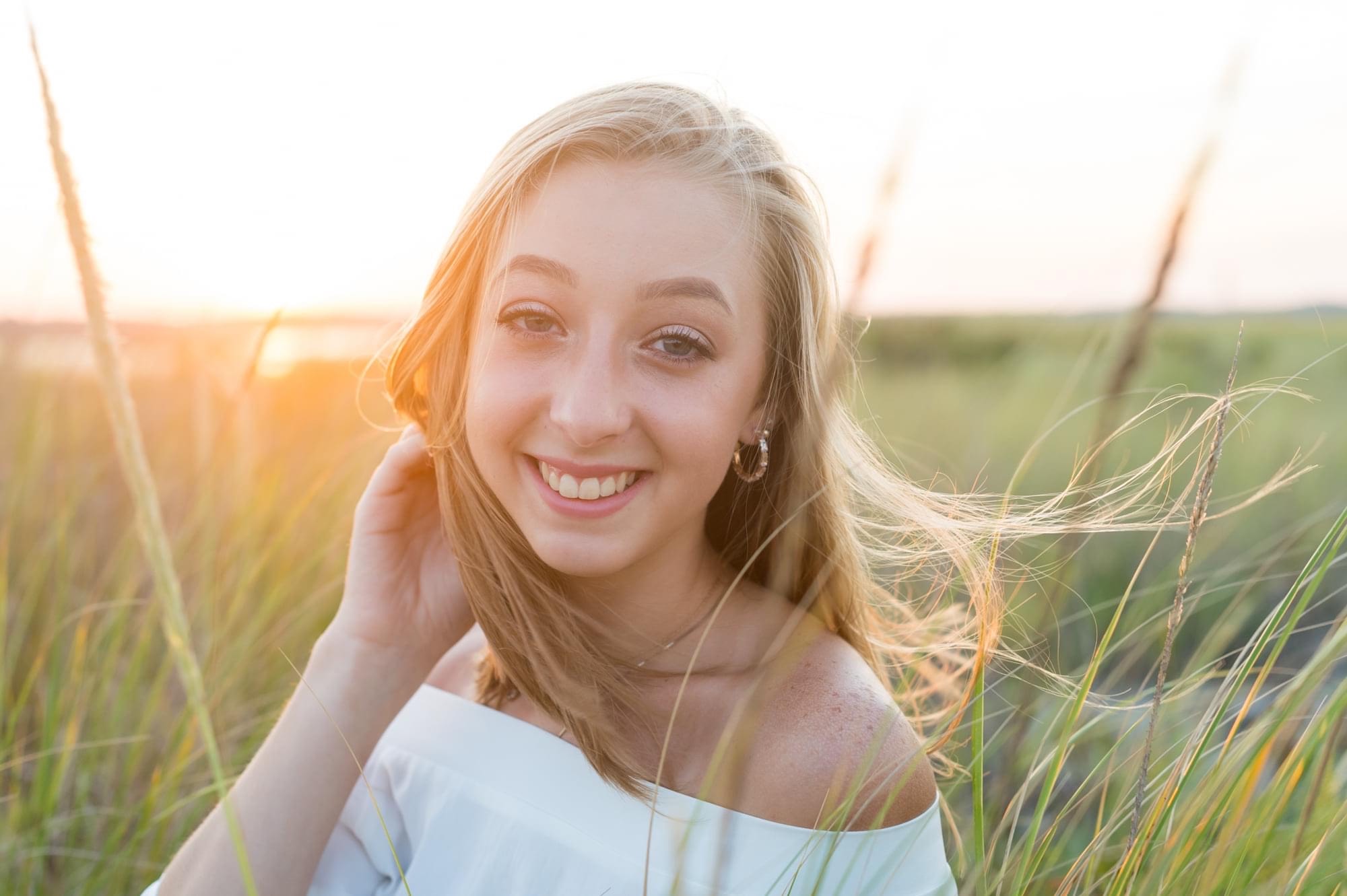 Madison began her training at the age of six at The Dance Connection MA. She trained in Jazz, Tap, Ballet, Acrobatics, Contemporary, Lyrical, Pointe, and Modern. She's trained in prestigious curriculums such as the Royal Academy of Ballet and Imperial Society of Teachers of Dancing. During her time at TDC, Madison was a member of the studios award winning competition and performance teams. During her time on these teams she won various titles and choreography awards. She continues to work on their staff as an instructor and children's Summer Program Director.
Madison attends UMass Amherst where she is working towards a BFA in Dance specialized in Jazz and Ballet, a BA in Dance Education and Studio Management, as well as an Arts Management Certificate. She is a member of the UMass Dance Company where she choreographs for and performs in each show. Madison has also performed with 8&1 Dance Company East and has been a guest instructor for their summer intensives. She was also a 2023 Arnhold Summer Fellow for the Dance Education Laboratory at the 92nd street Y in New York City. Throughout all her teachings, Madison places a strong emphasis on the joy that dance can bring to a persons life. Her true passion is passing on her love of dance to her students.
CRISTINA HAYES-MENDEZ
Acro | Ballet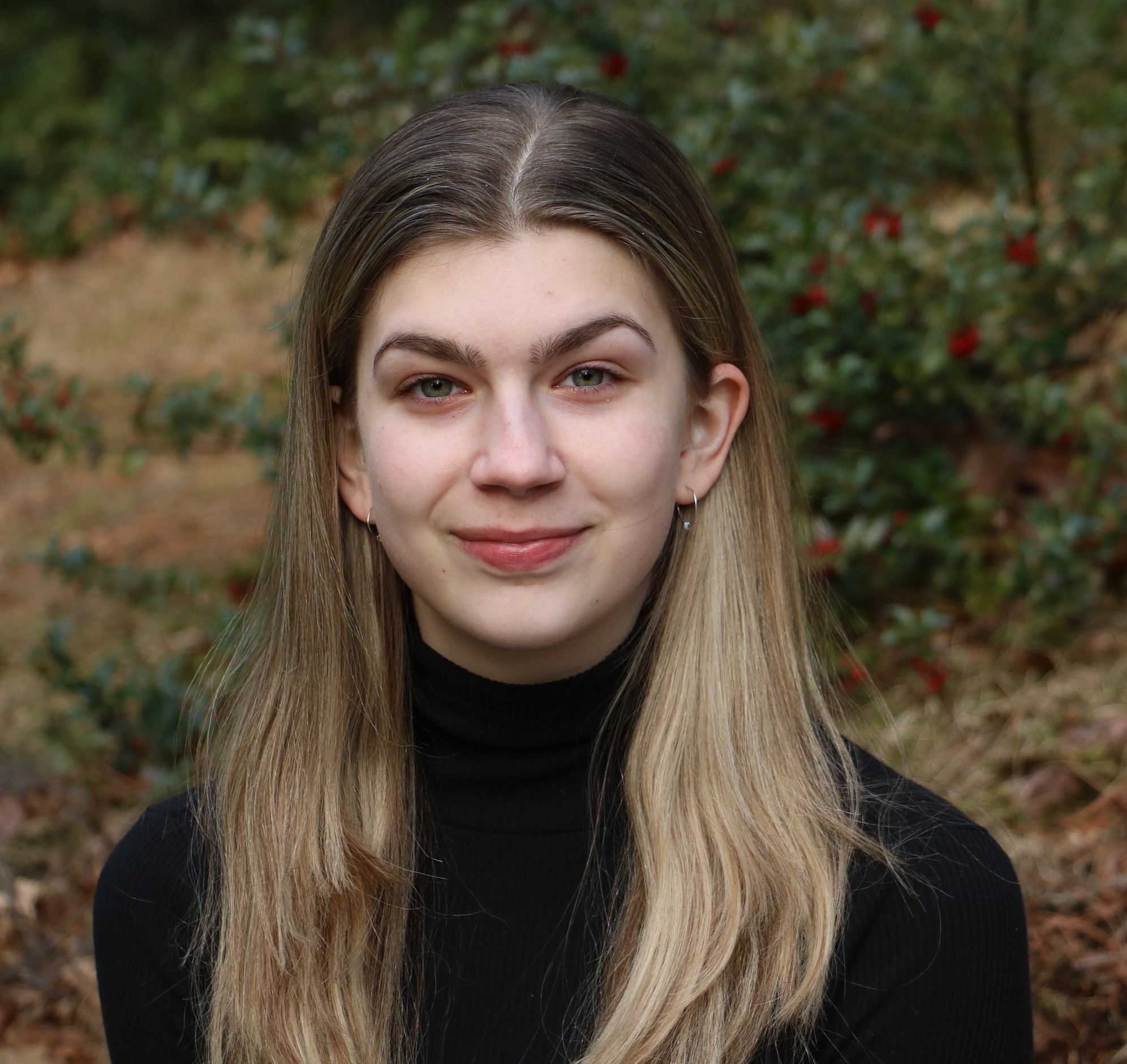 Cristina started gymnastics at the age of 4 at Hampshire Gymnastics School in Amherst, MA and joined their Junior Olympic competition team at age 6. Her time as a gymnast included winning several events at the USA Gymnastics Massachusetts State Championships, coming in first place for the team title at States in 2015, and competing at the USA Gymnastics Regionals Championship. After over 10 years in the sport, she had to stop competing due to injury and shifted her efforts to coaching and teaching the next generation of athletes.
Cristina is also an avid dancer. She joined Pineapple Dance in 2021 and currently takes Ballet, Jazz, and Contemporary classes. She has taught both ballet and acro classes at Pineapple, excited to pass on her knowledge and love of dance and gymnastics to our students.
CARISSA LANGE
Ballet | Contemporary | Jazz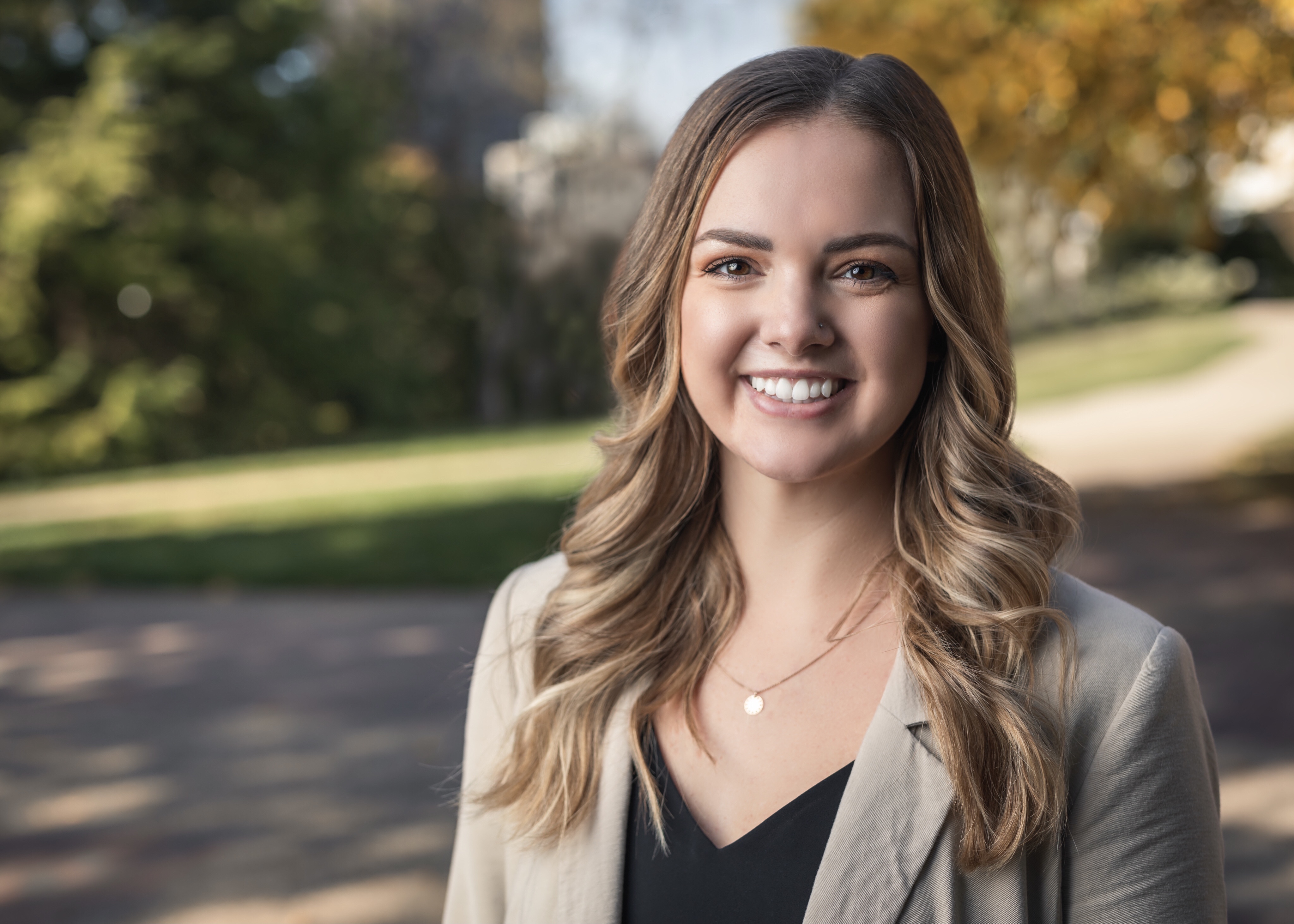 Carissa began her dance training at the Dance Conservatory of Pittsburgh, where she specialized in ballet, modern, contemporary, and jazz. She later went on to attend Lincoln Park Performing Arts Charter School, where she performed in shows such as The Nutcracker, Alice in Wonderland, The Music and the Mirror: A Tribute to Marvin Hamlisch, and Jesus Christ Superstar. While attending Lincoln Park, Carissa obtained an Associate Arts degree in Dance from the Community College of Beaver County. Upon high school graduation, Carissa attended Allegheny College where she earned a Bachelor of Science in Biology and Environmental Science and obtained a minor in Dance and Movement Studies. During her time at Allegheny College, Carissa participated in several dance organizations including the Orchesis Dance Company, the Jazz Dance Ensemble, and the Allegheny College Dance Team. Additionally, she choreographed for a wide variety of showcases and taught modern and ballet at Movement Unlimited Dance Studio. After graduating from college, Carissa judged dance competitions for Creation Dance Championships and served as a substitute dance instructor while completing her Master of Science at Duquesne University. Currently, Carissa is attending the University of Massachusetts Amherst where she is pursuing a doctoral degree in Environmental Health Sciences.
Lindsay LaValley Fuller
Tap | Jazz | Rhythm N' Riff | Competition Team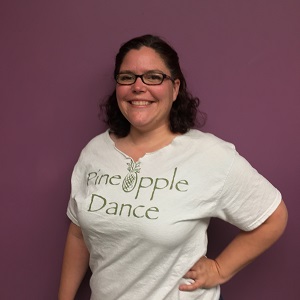 Lindsay LaValley Fuller has been dancing for over 30 years. She has studied tap, jazz, ballet, lyrical, and Irish step dancing. She is currently teaching tap and jazz, which have always been not only her favorite styles of dance, but also the styles she feels she can truly express herself with.
Lindsay began taking classes at Carol Butler's at the age of 3. She then went on to dance at the Hackworth School of Performing Arts for 12 years, where she competed in groups, productions, duos, and solos. She began assisting at the age of 14 and was paired up with Charlotte Doyle. Since then, she has been working for Charlotte for 20 years, assisting and teaching at both CJ Studios of Dance and now Pineapple Dance, which is currently her home away from home.
Lindsay has been fortunate enough to take classes from many amazing dancers. She grew up taking classes from all of the wonderful teachers at HSPA and mainly studied with Alison Forance and Lisa Heath. She has participated in many conventions and competitions such as Dance Masters of America, American Dance Awards, and Star Power. She has taken classes at Broadway Dance Center, where she has learned from such dancers as the late great Frank Hatchett (to whom she owes her love of jazz) and Germaine Salsberg. In recent years she has had the amazing opportunity to take classes with Chloe Arnold, Maud Arnold, the Syncopated Ladies, and Aubrey Cheek. She has attended the Syncopated Ladies Mini Bootcamp in New York City and the NYC premier of Tap World Film.
When not at dance, Lindsay is the Store Manager of Dave's Pet City's Ware location. She has been with the company for over 10 years. She lives in South Hadley with her husband, son, and cat. She loves crafts and anything Disney (especially her favorite accessory, mouse ears for any occasion).
Lindsay's philosophy on dance is that it should be fun first and foremost. She is excited to share her love of dance with the students at Pineapple Dance.
BECCA ROBERTSON
Ballet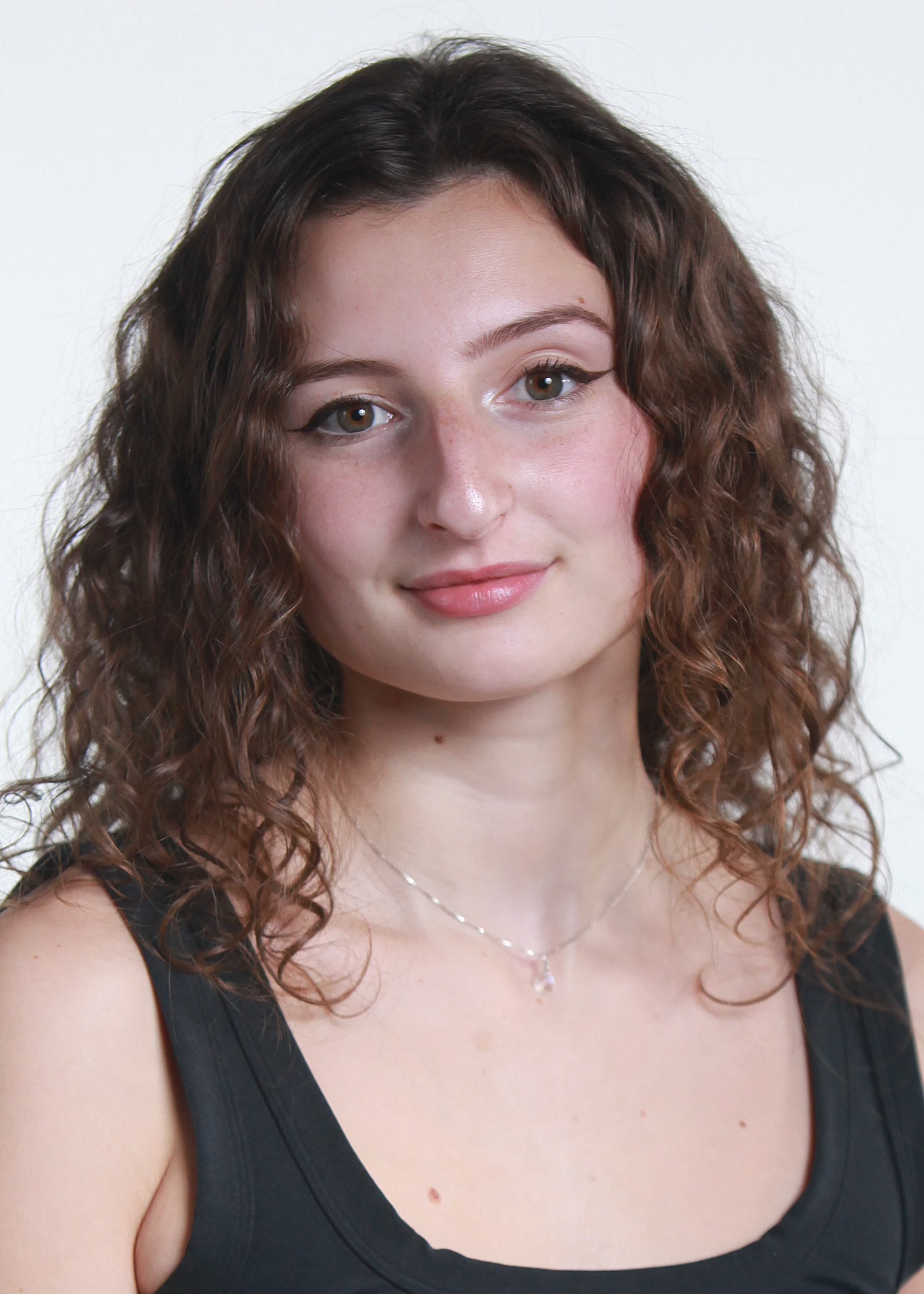 | Contemporary
Becca started dancing when she was about 6 years old. She began in New York City at The Harlem School for the Arts and then at Dance Theatre of Harlem. When she moved to Massachusetts, she continued her training at the Olga Dunn School of Dance and attended summer intensives at another local studio, Berkshire Pulse.
Becca is current student at UMass, working on a dual degree in Dance and in Spanish. Through the UMass dance department, Becca has been able to perform and choreograph for many shows and take advantage of the five-college dance consortium. Becca had the opportunity to study abroad in Spain where she was able to be fully immersed in Spanish culture which deepened her research in combining both of her majors. She is keenly interested in identifying ways dance, music, and a second language expand people's emotional and oral vocabulary to communicate.
She is excited to become part of the Pineapple Dance community this year!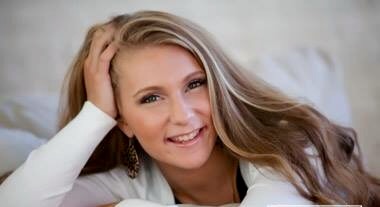 Jen root
Contemporary | Composition | Jazz | Acro | Hip Hop
Jennifer is a dancer, choreographer and dance educator who grew up and trained at LHQ Danceforce in Agawam, MA with the Dance Intensive program. Jen has been dancing for almost 20 years and competed as a dancer for twelve years. After graduating high school Jen went on to study the art of dance in New York while dabbling in costume design, and choreography. She studied at Manhattanville College while also training with the great Peter Pucci. Jennifer was a featured soloist in a number of shows, some of them including SYNC, Change-A 2015 Freshman Project, and Our Fight Against Cancer-A Senior Thesis. While in New York, Jen was also a dancer with a creative dance troupe called the Valliant's. Miss Root also spent time working for a competition company, Step Up 2 Dance, working in the crew as well as guest judging.
Jen has been teaching for five plus years now in dance studios, workshops as well as at local venues and preschools. She has a plethora of experience with early childhood students and young children while also gaining experience with choreographing numbers for students in the high school and collegiate level. Miss Jen is extensively trained in all genres of dance, and specializes in the jazz, lyrical and contemporary fields. She has been cast in music videos for local artists, and has choreographed many competitive numbers for students wanting to push themselves. Jennifer is currently taking classes towards her degree in Education with Westfield State University with a concentration in Special Education, which is something she is very passionate about. Miss Root is a certified Integrative Dance Instructor, which is a class based for students with special needs. She is also a certified Team Builder, which aids her teaching when working with competitive teams. Her acrobatic background comes from the Acrobatic Arts course. Jen is also YPAD certified (Youth Protection Association in Dance), which is an amazing organization that trains leaders in the dance community on the best ways to keep our students safe in the ever growing dance climate. Miss Jen loves furthering her education to be the best she can be for her students, and she has attended many master classes and conventions, including The Dance Teacher Summit in NYC. Jen is eager to share her passion with her students, her whole purpose being to share the gift that is dance while creating magical moments within each student she meets.
NATASHA TOOMEY
Ballet | Jazz | Primary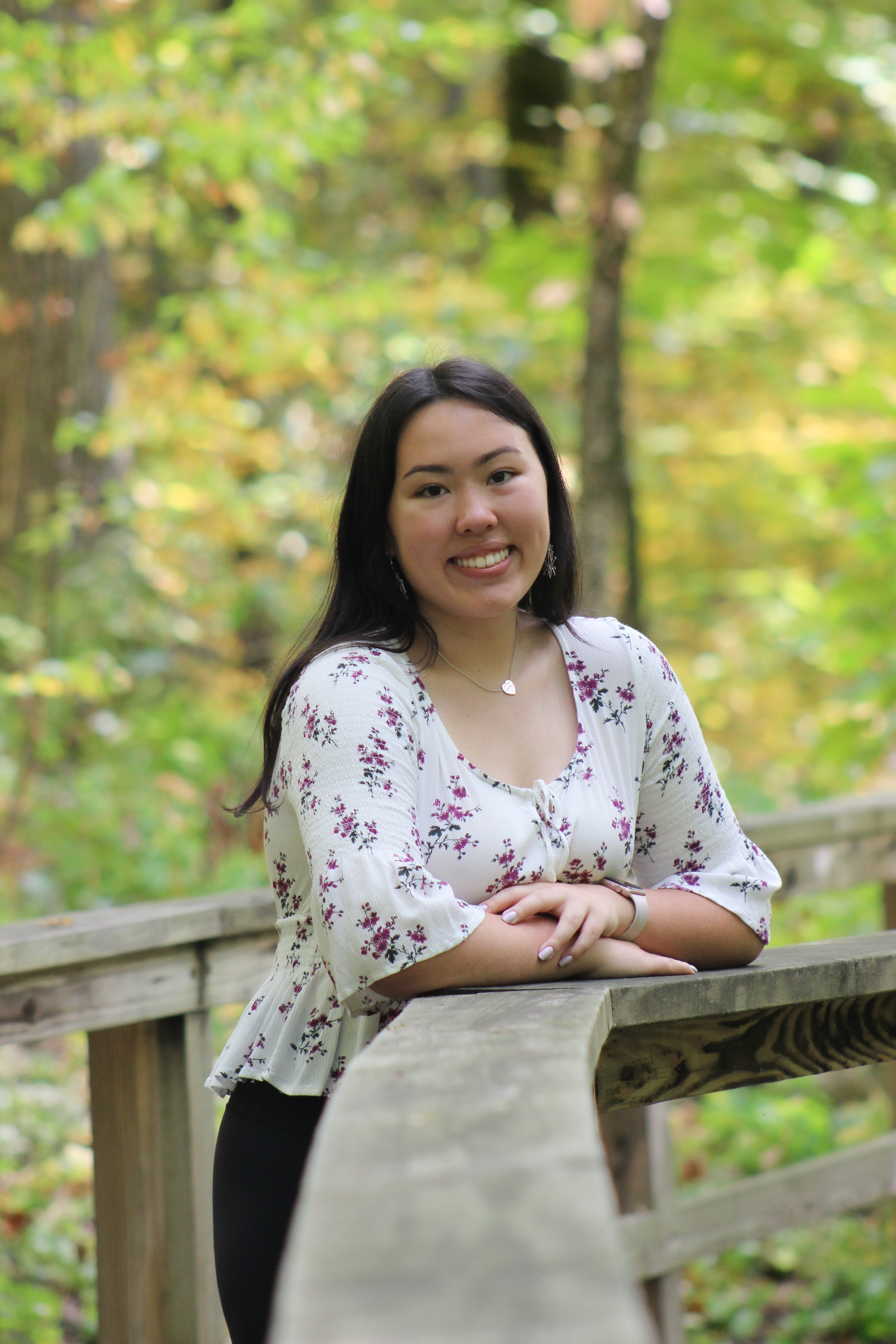 Natasha began her dance training at the age of three and immediately fell in love with dance. The majority of her youth dance education was at Eloquence Dance Centre in Littleton, MA where she was also on faculty for her junior and senior year of high school. Natasha continues to teach Eloquence Dance Centre's summer dance programs.
Natasha has been fortunate enough to train in a multitude of spaces including Los Angeles, Cambridge, Honolulu, Jacksonville, and New York City. Within these cities, she has trained with Aisha Francis, Brynn Samms, Dana Foglia, José Tena, Jaquel Knight, Jojo Gomez, Tara Brown, Jessenia Velazquez, Jonalynn Antionette, Liam Fitzpatrick, & Deonna Clinton. Natasha is honored to have worked with these amazing artists and brings their training methodologies into her own teaching and choreography.
Natasha is currently studying dance, speech, hearing, and language science, and women and gender studies at UMass Amherst. Through the UMass dance department, Natasha has been able to choreograph and perform in a multitude of performances. She also teaches a weekly open level heels dance class for students and adults during the semester.
She is super excited to be joining Pineapple Dance!
Mari Washburn
Hip Hop | Jazz | Contemporary | Competition Team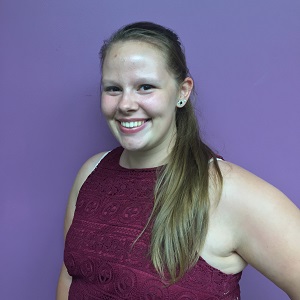 Mari has been dancing for over 16 years starting at the age of 5, performing in tap, jazz, hip-hop, ballet, musical theater and contemporary. Mari assisted dance classes for 6 years and has been teaching at Pineapple Dance for 3 years. She was trained at New England Dance Quarters for 13 years and joined Hackworth School of Performing Arts (HSPA) for her junior and senior years of high school. While training with HSPA she competed in small, large and production groups throughout southern New England. While in high school, she attended various master classes, summer dance intensives and conventions taught by highly esteemed choreographers from California to New York. Recently she has worked as the dance captain with the Amherst Leisure Services Community Theater for their production of Mary Poppins and hopes to continue working with them for future productions. In addition, she has choreographed select pieces for the Broadway Review called Youth on Broadway, a local musical theater program for youth in Amherst.
Mari is now attending the University of Massachusetts Amherst, majoring in Animal Science. When she isn't in the studio she is cooking or traveling. She also enjoys all things art and music related. You will most likely find her with headphones on or playing one of the many instruments she has learned over the years.


"The true essence of dance is the instant the artist has taken a risk"