FACULTY
Charlotte Doyle, Owner & Artistic Director
Ballet | Pointe | Hip Hop | Contemporary | Acro | Pre-Pri | JAM Dance | Elektrik BoyZ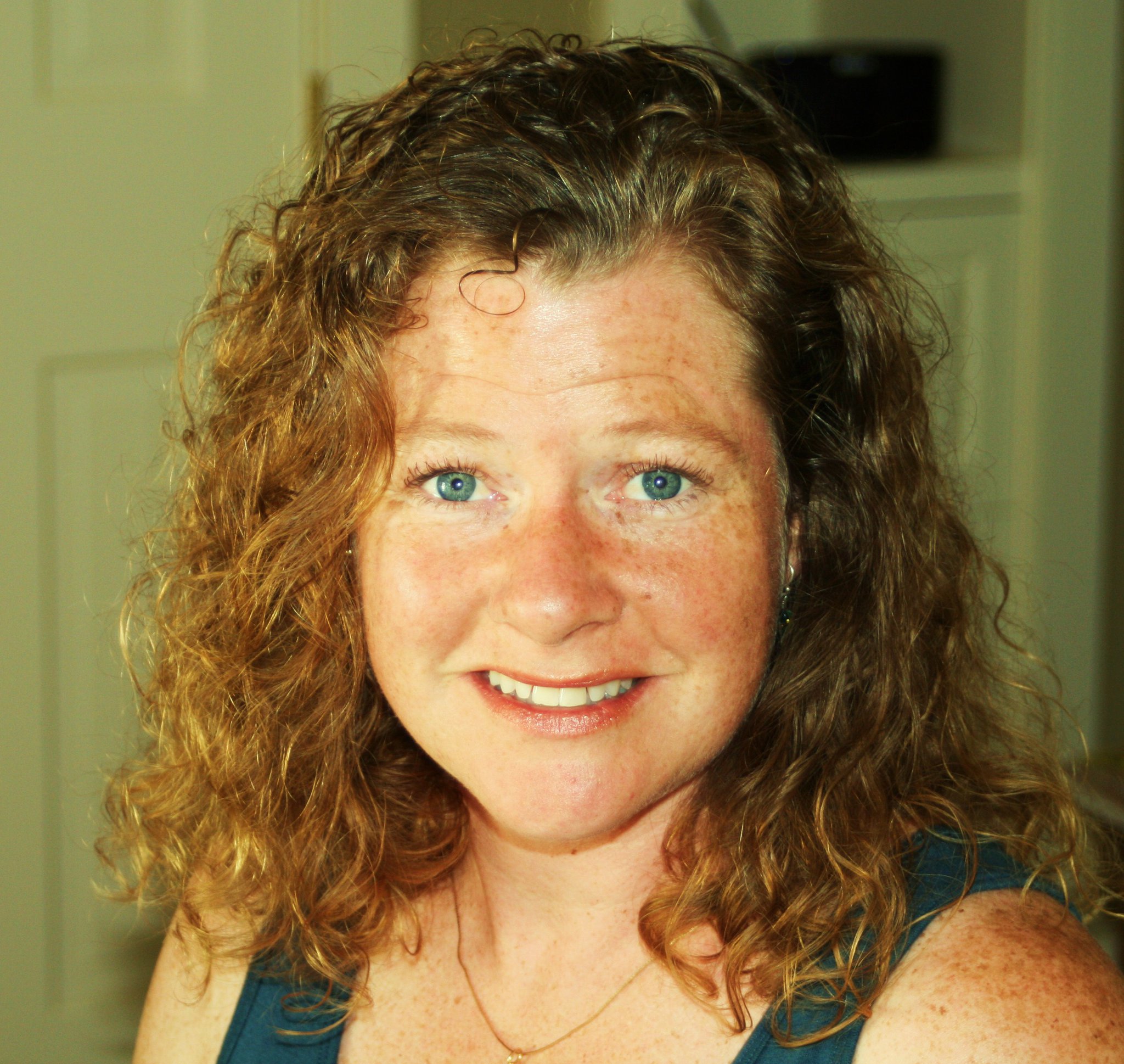 Charlotte E. G. Doyle began her training at the Connecticut Ballet, under the direction of Robin Welch and Robert Vickery. She was a member of the Junior Company, and toured New England in CB's numerous Nutcracker productions. After graduating from the Walnut Hill School for the Performing Arts, Charlotte received her BA in Dance from Mount Holyoke College.
While at MHC, Charlotte was honored with being chosen to represent her school at the American College Dance Festival, with her choreography The Place, and was a two-time scholarship student to the Bates Dance Festival. Charlotte has enjoyed learning from Lance Westergard, Trisha Brown, Ellen Sinopoli, Pam Lindsay, Debbie Poulsen, Therese Freedman, Jim Coleman, Peter Jones, Bebe Miller, Mark Taylor, Madame Darvash, Frank Hatchett, David Howard, Tekla Kostek, Violette Verdy, Finis Jhung, Mollye Maxner, Fritha Pengelly, Ruth and Noble Barker, and Lesley Makings. Currently, she studies with Teddy Forance, Chantal Aguirre, Noel Bajandas and other amazing stars every summer at the Generation IV Dance Intensive.
Professionally, Charlotte has performed with Mary R. Barnett's In Good Company, Feuer/Matheke, Sandra Kopell, Molleye & Kelly Maxner, Sarah Eley, Katrina Hawley, and Nancy Hughes. Charlotte has been teaching full-time since college, has been a guest artist at Yale University, the Chautauqua Institution, and the Boston Symphony's Days in the Arts program, which breaks down social barriers through arts immersion. Charlotte was a founding member of Ruth and Noble Barker's East Street Ballet, directing the Children's Program, the Adult Extension, and the East Street Youth Ballet Apprentice Company. Charlotte is very grateful for her experiences teaching at the Hackworth School and New England Dance Quarters.
Now, Charlotte teaches and directs Pineapple Dance, where everyone is welcome. She strongly believes that everyone can enjoy learning to dance, develop their artistic awareness, and learn to move correctly for their own bodies with strong technique.
Charlotte resides in North Amherst with her husband, Jon, their sons, Tommy and Geoffrey, two dogs, and two cats.
Lindsay LaValley Fuller
Tap | Jazz | Rhythm N' Riff | Competition Team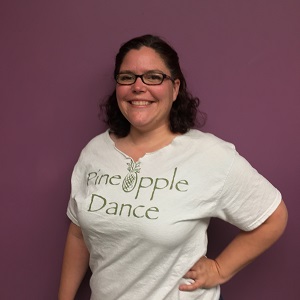 Lindsay LaValley Fuller has been dancing for over 30 years. She has studied tap, jazz, ballet, lyrical, and Irish step dancing. She is currently teaching tap and jazz, which have always been not only her favorite styles of dance, but also the styles she feels she can truly express herself with.
Lindsay began taking classes at Carol Butler's at the age of 3. She then went on to dance at the Hackworth School of Performing Arts for 12 years, where she competed in groups, productions, duos, and solos. She began assisting at the age of 14 and was paired up with Charlotte Doyle. Since then, she has been working for Charlotte for 20 years, assisting and teaching at both CJ Studios of Dance and now Pineapple Dance, which is currently her home away from home.
Lindsay has been fortunate enough to take classes from many amazing dancers. She grew up taking classes from all of the wonderful teachers at HSPA and mainly studied with Alison Forance and Lisa Heath. She has participated in many conventions and competitions such as Dance Masters of America, American Dance Awards, and Star Power. She has taken classes at Broadway Dance Center, where she has learned from such dancers as the late great Frank Hatchett (to whom she owes her love of jazz) and Germaine Salsberg. In recent years she has had the amazing opportunity to take classes with Chloe Arnold, Maud Arnold, the Syncopated Ladies, and Aubrey Cheek. She has attended the Syncopated Ladies Mini Bootcamp in New York City and the NYC premier of Tap World Film.
When not at dance, Lindsay is the Store Manager of Dave's Pet City's Ware location. She has been with the company for over 10 years. She lives in South Hadley with her husband, son, and cat. She loves crafts and anything Disney (especially her favorite accessory, mouse ears for any occasion).
Lindsay's philosophy on dance is that it should be fun first and foremost. She is excited to share her love of dance with the students at Pineapple Dance.
Amanda Major
Ballet | Contemporary | Composition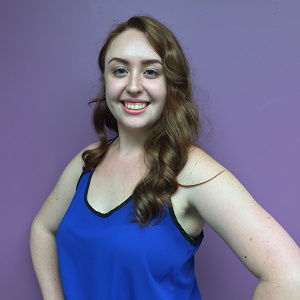 Amanda started dancing at the age of three and quickly fell in love with Ballet and all things dance! She knew from the age of five that all she wanted to do with her life was teach dance and share her joy. Since then, she has studied Ballet, Pointe, Modern, Contemporary, Hip Hop, Contact Improvisation, and Composition.
Amanda graduated from Hampshire College in May 2015 where she studied dance education from the brilliant minds of the dance professors in the Five College Dance Department, taking course at Hampshire, UMass, Amherst College, Smith, and Mount Holyoke. Amanda's senior thesis project was a comprehensive study of how dancing aids the cognitive, physical, social, and emotional development of children. She used Common Core Curriculum Standards for Massachusetts in Math and English in order to develop lesson plans for a Primary Ballet dance class that would use dance and movement skills to achieve learning goals.

Amanda continues to strive to make sure her students leave each class knowing more, about dance and themselves, than they did when they entered. She is thrilled to be teaching at Pineapple Dance where all are welcomed, there is a warm community, and everyone is encouraged to be the best that they can be!
JACOB MATTHEWS
Improv Theater | Hip Hop | Elektrik BoyZ
Jacob Matthews is a young performer, dancer, actor and singer. He was raised in
South Hadley and gained a love for the arts at a very young age. He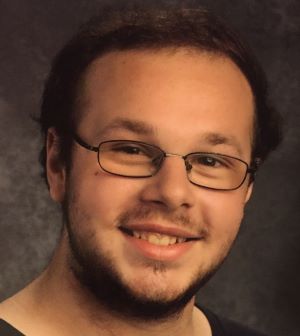 has been dancing at the Hackworth's School for almost his whole life training in various styles from hip hop to contemporary. He has competed with the School regionally and nationally, gaining recognition for his performance and choreography. He won the "Young Choreographer" award at ADA for his hip hop production piece "The Robotics Museum" at age 14.
Jacob currently attends PVPA where he has strengthened his acting and singing
skills as well as performing in the school's dance companies Catalyst and Funkadelic.
At PVPA he has been in many musicals, most recently "A Chorus Line" playing Richie
Walters and "Urinetown" playing Officer Barrel. Next year he will be playing Robert Martin in the musical comedy "The Drowsy Chaperone." Jacob has assisted and worked with distinguished choreographers and performers such as Nick Anthony, Jonny Forance, Jeff Lapes, Noel Bajandas, Misha Gabriel. Jacob is also working as a featured extra in the local "Jack Jonah" movie which stars Dean Cain.
Jacob has performed at local and national landmarks such as the National High School Dance Festival, the Academy of Music and Jacob's Pillow. He is excited to share his passion with his students in hopes that they take more than just steps away from his class, but a sense of friendship, discipline and community.
Aliza Micelotta
JAM Dance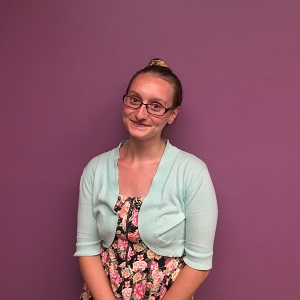 Aliza is the Director and Co-Founder of of JAM Dance and amateur stage manager at Pineapple Dance. She attended her first dance performance at the age of four and fell in love. From that day on dance is apart of her life, no matter how big or small. Aliza began choreographing in high school as a part of Dance Theater Ensemble (DTE) and began teaching her first year of college.
Aliza holds a B.A. in Psychology and a minor in Education from UMass Amherst and a M.S. in Higher Education Administration from Bay Path University. Currently, she works in the office of College Advancement at Amherst College. Outside of work and dance, she enjoys traveling, social engagements and spending time with friends and family.
Cheryl Veasey
Tap | Jazz | Pre-Pri | Tap/Jazz/Hop | Ballet | United Dance Ensemble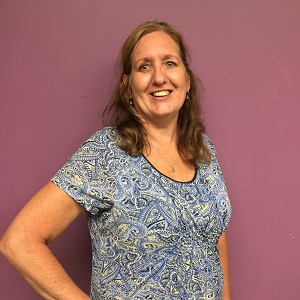 Cheryl began dance at the age of 10 at the Carol Butler School of Dance in Northampton, MA., studying Tap, Ballet, Jazz and Lyrical. Over the years there, she worked her way up from student to Class Demonstrator to Assistant Teacher and then to Teacher. Cheryl has performed in many shows as a dancer throughout Western Mass., as well as competed in several dance competitions. To further her dance education, she travels to New York, New Hampshire, Connecticut and Boston to attend dance workshops and conventions.
From September 1995 to June 2013, Cheryl taught Tap, Ballet and Jazz at New England Dance Quarters in Amherst, MA. While there Cheryl was responsible for many of the business duties of running a studio as well as very efficiently running the backstage at all the NEDQ shows. Cheryl has made a difference in the lives of so many dancers over the course of her working at NEDQ and is thrilled to see some of those friends here at Pineapple Dance.
Cheryl believes dance class should be fun and stress free. "Everyone learns at their own pace and should be proud of what they have accomplished in class. It brings me so much pleasure to watch as students learn the joy of dance!"
With her large family, Cheryl loves spending time with her son, Dale, her nieces and nephews, and all her relatives. Her hobbies are knitting, crocheting, crafts and creating headpieces and dance costumes. Cheryl has designed and produced many wonderful props for both performance and the classroom, enhancing the students' experience in dance. When not teaching dance or running the office at Pineapple Dance, Cheryl is the office manager at Superior Chimney Sweep, Inc. in Easthampton, MA. Cheryl is so happy to be teaching and to be a part of the Pineapple Dance family!
Mari Washburn
Hip Hop | Jazz | Tap | Ballet | Contemporary | United Dance Ensemble | Competition Team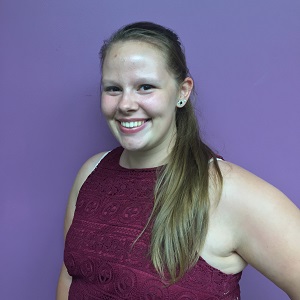 Mari has been dancing for over 16 years starting at the age of 5, performing in tap, jazz, hip-hop, ballet, musical theater and contemporary. Mari assisted dance classes for 6 years and has been teaching at Pineapple Dance for 3 years. She was trained at New England Dance Quarters for 13 years and joined Hackworth School of Performing Arts (HSPA) for her junior and senior years of high school. While training with HSPA she competed in small, large and production groups throughout southern New England. While in high school, she attended various master classes, summer dance intensives and conventions taught by highly esteemed choreographers from California to New York. Recently she has worked as the dance captain with the Amherst Leisure Services Community Theater for their production of Mary Poppins and hopes to continue working with them for future productions. In addition, she has choreographed select pieces for the Broadway Review called Youth on Broadway, a local musical theater program for youth in Amherst.
Mari is now attending the University of Massachusetts Amherst, majoring in Animal Science. When she isn't in the studio she is cooking or traveling. She also enjoys all things art and music related. You will most likely find her with headphones on or playing one of the many instruments she has learned over the years.
"The true essence of dance is the instant the artist has taken a risk"