2021-2022 Class Schedule
Click on calendar for pdf of schedule. Class sizes are limited so please email us to enroll or with any questions.
Classes listed as "adult open" are allowed walk-ins.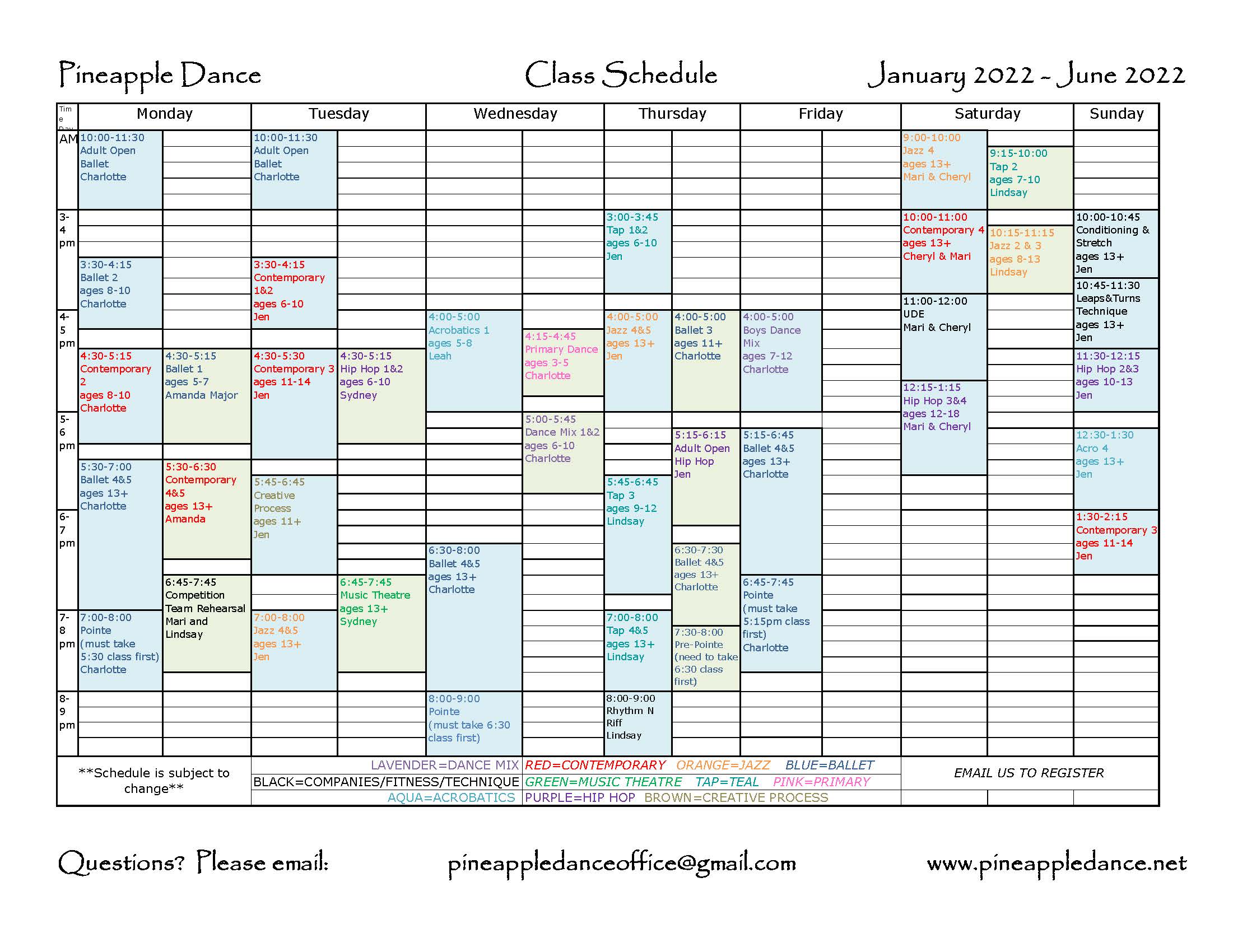 SCHOOL YEAR CALENDAR
SEPTEMBER 2021
1st - Dance classes begin! Woohoo!!
6th - Yes, there will be classes
OCTOBER 2021
NOVEMBER 2021
24th-28th - Thanksgiving Recess: No classes, be thankful!
DECEMBER 2021
24th - 31st - Holiday Recess: No classes - enjoy family time!
JANUARY 2022
1st - 2nd - No classes - Happy New Year!
FEBRUARY 2022
MARCH 2022
APRIL 2022
17th-23rd - No classes during school vacation; enjoy the outdoors!
MAY 2022
30th - To Be Determined
JUNE 2022
11th - Dress Rehearsal at Academy of Music
12th - Academy of Music Performance at 4pm
17th - Last Day of Classes (subject to change)